Pragmatic concerns are really the determining factors considered in deciding which city to visit. When you think of your trip to Ireland, I imagine a pint of Guinness is on the cards. It may come from Dublin, but some of the best Irish pubs are actually immersed in Belfast City where literature, heritage and craic are the order of the day.
It's easy to imagine yourself exploring Northern Ireland's capital and learning about it's all too recent past, where the wild beauty of the surrounding landscape was once the backdrop of some deeply complex cultural tensions. The scenery today shows hardly any signs of the dark history as it blooms.
Is Belfast Or Dublin Better?
Dublin or Belfast? This is like saying Chalk or Cheese! There are so many wonderful cultural influences and landscapes to immerse yourself in in both of these cities that position themselves just 2.5 hours apart across The Emerald Isle. 
Have you ever gone on a trip and then someone asks when you get back if you saw a certain place? And you realise in that moment that you missed something amazing? Well, Belfast is a bit like that for a lot of travellers. Smaller than Dublin, but not very far is the culturally rich gem, Belfast.
This decision is one that shouldn't be taken lightly. Each of these cities shine a light of their own, embodying an encapsulating magic, cobbled streets and Irish charm. This article is to sway you our way, to the real Belle of the Isle, Belfast City.
So, without further ado, I give to you, the top reasons that Belfast is better than Dublin, it might be biased', but I am not a liar.
1. Affordability
If you are looking to knock back a few pints of the black stuff, or any other beverage for that matter, Trip Advisor might lead you to the iconic Temple Bar in Dublin, and while that's all fun and games, a tourist attraction for sure, you'd be best finding a pot of gold at the end of a rainbow on your way to foot the bill. I went once and 2 pints and 2 packets of crisps and it cost me an arm and a leg (£22) – I nearly choked on my first sip of beer. In Belfast, what I am used to is just over a tenner – which is more like it if you ask me.
If you're wanting to experience classic Irish pubs, Belfast has amazing Irish bars that rival those of Dublin in more than just price, check out, The Five Points, Kelly Cellars and Duke Of York.
Photo: Duke Of York
To sum this up, in general, in every aspect, any activity that you can think of it is cheaper in Belfast. Expect to pay up to 30% less in restaurants and 46% less in the cinema than you would in the deep South. If eating and drinking and doing double the amount for your money isn't a reason, then i don't know what is.
2. Accessibility
Half the price and also half the time getting about the place. Belfast stands at nearly exactly half the population of Dublin. You'll be passed by on the street by locals with a smile on their face, Belfast really is known for its hospitality. You will feel right at home.
Belfast's smaller size also means it doesn't need a busy tram service like Dublin's, this has the added benefit of making the roads less saturated in large, noisy vehicles. This is yet another reason why Belfast is better than Dublin.
A bonus is that Belfast's compact size means that you won't even need to rely on public transport for the most part. Use your most efficient and eco form of transport—walking—and really breathe in the beauty of the city.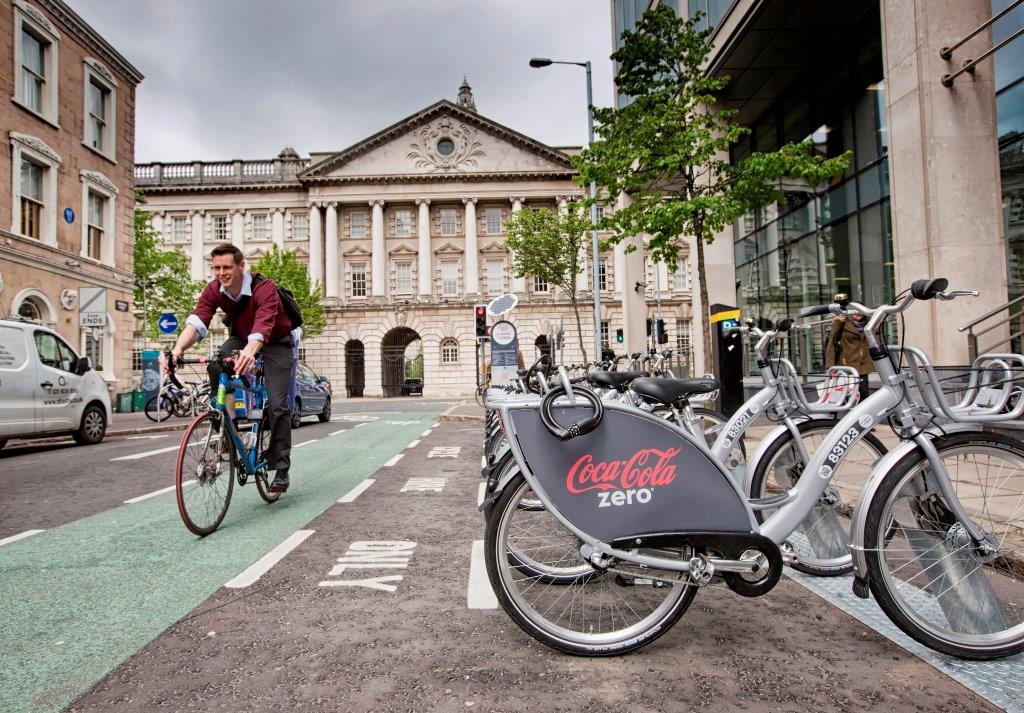 You can walk, or you can pick up a Belfast Bike from the handy docking stations that are scattered conveniently across the city, whizzing around the palce on these is so much fun and they are cash free, simply tap and ride – you will see a lot.
If you want to venture to the likes of C.S. Lewis's house and other stops on his 'trail' in the East of the city, then there is Belfast's amazing Glider network that will get you anywhere you need to go with convenient scheduled times.
3. The Food
Now, do not get me wrong here, the restaurants in Dublin are great, but travelling just over an hour up the road to Belfast and your food bill will be slashed by about 40%. I know -unreal! To be honest, I would rather Belfast purely based on that – I just know that I enjoy food that little bit more when I'm not paying through the teeth for it. 
Why would you go and spend more in Dublin when Belfast has some of the best restaurants to offer, Shu, The Muddlers Club, The Barking Dog and Deanes At Queens to name a few.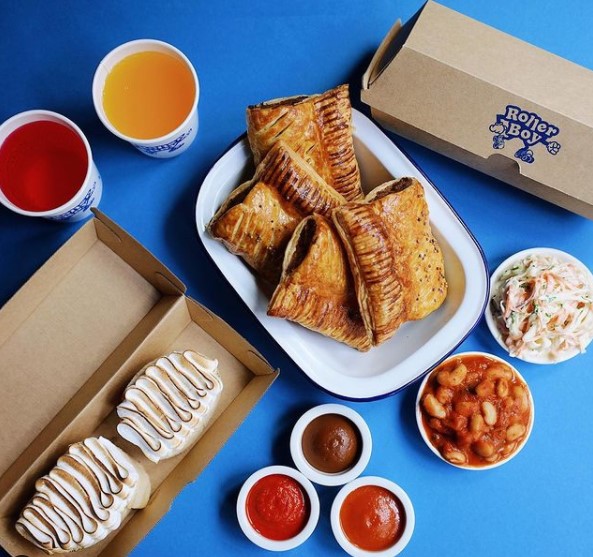 Photo: Roller Boy Instagram, by Chef John Holywood currently of Yugo Restaurant.
Then you have the street food scene here. It is redonk and something that I think Belfast is going to boom in over the next few years! While it is not streets lined with food trucks, the street food that we do have, like Taquitos Truck at The Big FIsh and The Hill Street Hatch pops up like Roller Boy that locals are going mad about. I went to Roller Boy at the weekend and you know what, it just reconfirmed my beliefs about the food scene here, it was just out of this world and makes you proud to be from Belfast – the local chef talent is real and I think Chef John Holywood is one to keep an eye on over the next few years.
4. The Bar Scene
The social aspect of Belfast, I've said it before and I'll say it again, is just something else – it really is special. From the second you step foot in Belfast, you feel the hospitable vibes run through to your core. Welcome, buzzing and just pure happiness are some of the things you will feel in the city as you step out for a drink. 
If you are sitting on the fence, my personal preference was actually unbiased in the beginning when I moved here from Australia, I had nights out in both and what I preferred was that the bar's in Belfast were filled with locals, not tourists. The authenticity of the bars here far exceeded Dublin's in that respect as Belfast is the lesser trodden gem of the North – it was more relaxing and the experience richer in my opinion.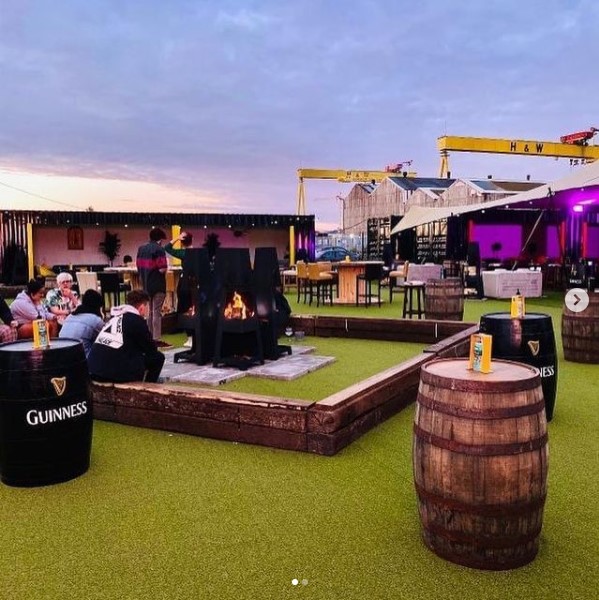 Photo: Cargo by Vertigo
With some of the best Irish bars that I mentioned before, you will not be stuck for choice here, whether you are looking for cozy, quirky, traditional or a great view. My previous blog 'Top 10 Outdoor Bars In Belfast'  includes some of Belfast's best bars that will set you in good stead for a day or night out. 
Whether it be reading my previous blog or walking through the streets of Belfast, you will notice that a large majority of the bars have a quirky peculiarity about their names. Belfast is home to a lot of bars, this dense bar scene is made up of some local favourites; 'The Dirty Onion', 'The Thirsty Goat' and 'Filthy McNastys' to name a few.
5. Natural beauty
From the city you have views of Cavehill and Divis, from bustling hubs, like The Lisburn Road, seeing the mountains is a bit different than your typical city and there really is something settling and relaxing about that.
If you are visiting Belfast and are a fan of natural beauty then you are in for a treat. Just over an hour north bound and you have iconic wonders like the giant's causeway, and the drive is quite spectacular, as is the train that carries you up there in a couple of hours while you relax and enjoy the scenery.
Photo Credit: Tourism NI
If you are hoping just to stay put and not travel farther than the city, then thankfully Belfast's spectacular view at Cavehill is not far at all. Experience unbelievable views of the Irish Sea from Titanic Quarter, easily reached from any point of the city.
6. Plenty To Be At
'What are you at?' A common phrase to hear from your friends and family in Belfast, translating roughly to 'What are you up to at the moment?'. Well let me tell you that there genuinely is plenty to be at.
Troubles Tours
It is absolutely no secret that Northern Ireland has had a very turbulent past, but with peace in our hearts and in the best interests of the city and those that live here, the wounds of the violence and crime are healing and in its place is a rich and extremely interesting history. 
The Black Taxi Tour guide will pick you up from your accommodation. With a personal tour, you get a real feel of what living in Belfast during these times was really like. There will be photo stops and you can sign your name on the peace wall that has divided communities for over 45 years. An experience I have personally done and absolutely loved.
Game Of Thrones
Stark Cloak, Banner and Sword Up to one and all who embark on the The Game Of Thrones Tour. Northern Ireland was home to a lot of the filming of this absolute banger of a show. With worldwide popularity, the interest in visiting Belfast over Dublin is growing and I hope that you come to see what all the hype is about. It is an amazing experience.
Titanic Quarter
Famed for the building of the Titanic is the iconic Harland & Wolff Shipyard. You will see 'Samson & Goliath' dominating the skyline of Belfast, the yellow giants are a true treasure of the city. Titanic Quarter has really come to life over the past few years, once just a shipyard, the area is now a much loved group and family day out. With the Titanic Museum, Cargo by Vertigo and the dock where The Titanic was built (tour available), it is the perfect day out to see, eat, drink and enjoy time with your loved ones.
7. Our Apartments
No matter what you're looking for during your travels to Ireland, be it city vibes or beautiful scenery or affordable cuisine, Belfast provides it in abundance and makes the Irish experience one that is accessible regardless of your budget, timescale, or itinerary.
The best part about Belfast though? In our and hundreds of customers' opinions, it is our apartments. Our affordable apartments that are positioned conveniently across the city and include a bottle of wine and some local snacks to welcome you to the city.
Sorry Dublin, but I think people will be heading North, it's just too good to miss and has the added bonus of being way more bang for your buck or sound to the pound in our case.