Every time someone does business with us, something great happens in the world.
When you work with Central Belfast Apartments we ensure that those less fortunate than us are given the opportunity to grow.
We believe that every business has the power to change lives and be a force for good through its everyday business activities.
Buy1Give1 ('B1G1') is a social enterprise and non-profit organization with a mission to create a world full of giving. Unlike conventional giving models, B1G1 helps small and medium-sized businesses achieve more social impact by embedding giving activities into everyday business operations and creating unique giving stories. Central Belfast Apartments' day-to-day activities can impact lives for as little as just one cent!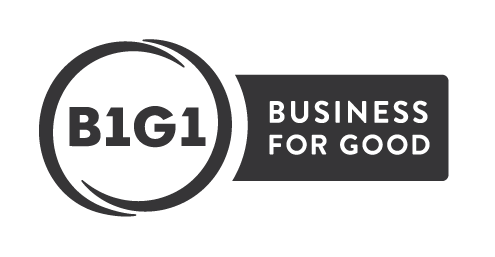 Join our mailing list.
Subscribe to our mailing list to get a 10% discount code!