If you've decided to plan a trip to Belfast, you'll want to know where to grab food and where the best serviced accommodation in Belfast is. Central Belfast Apartments have you covered when it comes to the accommodation – with apartments available in all parts of the city. So now to take you through the best places to eat in Belfast series – this is part 2 – Yugo in Belfast City Centre is the winner.   Just a few minutes walk from city hall, you're not only at the heart of Belfast but also close to any tourist attractions you'd like to do after your bellies are full.    You can rest assured that you'll get an unforgettable dining experience at Yugo as the creativeness shines not only through the interior but also in the food. If you love a traditional Asian style meal, with a modern twist you'll fall in love with this place.    We all know that staying somewhere includes having gorgeous meals (and of course being able to take that Instagram pic to make everyone else jealous).    With places like Yugo around, choosing to stay in Belfast will be worth your while. Be sure to check out the amazing serviced apartments that are right in the heart of the city!
Yugo Belfast
If you love chasing new experiences and think of going out for food as more than just the food, then Yugo is the place for you. With precision and care going into the smallest details, you'll receive a piece of art on a plate and a treat for your taste buds. 
Food
With plenty of choices on the menu, you'll find something for yourself. If you love trying new food, this is the ideal palace, or if you'd prefer to stick with what you know, you can do so here too. From choices of chicken dishes in various styles, sauces and extras, to dumplings and wok fried rice, you'll find the perfect dish. 

Photo Credit: Happy Cow
Decorative
If you're looking for a photogenic restaurant where you'll get those memorable pics with your friends, family or partner, you can definitely get some great shots here. With cool lamps that resemble the shape of lanterns and funky plants coming from the ceiling, you're in for a great experience.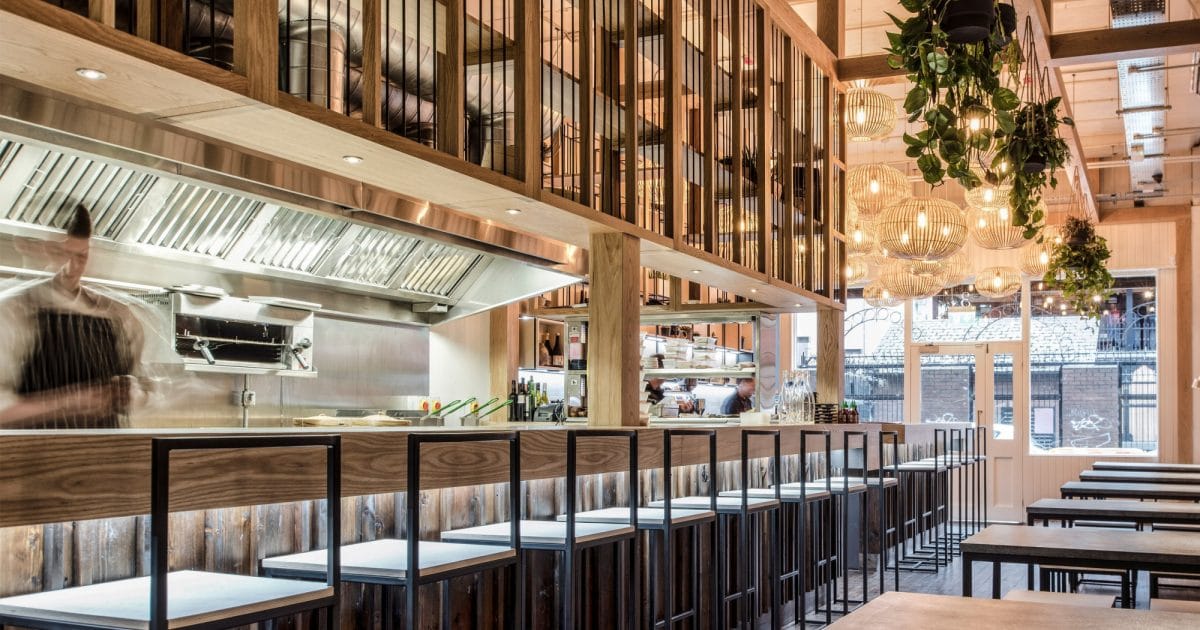 Drinks
Great food and also great drinks. Yugo has some delicious colourful cocktails that are the cherry on top of the entire experience.    If you're staying in Belfast soon, be sure to not miss out on Yugo as you're exploring. For a beautiful place to stay, check out Belfast Serviced Apartments where you can rent out a room or an entire apartment with everything you need.    Going out for amazing food and drinks is one thing, but coming back to a luxurious modern, serviced apartment in Belfast is a must. You'll find quirky, fun and Deluxe accommodation that will be the highlight of your trip.    You can browse all the serviced apartments on our online website, and if you have any questions, don't be shy- reach out to us!  Be sure to check out our Tik Tok where you'll soon see a Best Places to Eat in Belfast part 3.