Visiting any city, there is an air of excitement, venturing into the unknown, if you are visiting Belfast, perhaps booking into one of these amazing restaurants while you stay in our serviced apartments Belfast is on the cards? Regardless of if you live in, or are visiting Belfast, the culinary experience that our wee city has to offer is second to none, if you are wondering where to eat in Belfast, then look no further.
Blank 
We're going to kick things off with a new kid on the block! This exciting new venture was whipped up in the minds of Christina and Jonny Taylor. The pair have been owning and running Shed Bistro on the busy Ormeau Road for the past 3 years, meanwhile this creative concept has been perfected in their minds for over 7 years.  Basically, menus are so last year!  At Blank the entire concept centres around a celebration of local ingredients and the people behind them. This means there is no menu! Instead they have a blank list – a list of ingredients that you will get to try throughout the night. Interesting right?   Blank is truly a place to pour all of their creativity, experience and love for fresh, local food and the outcome completely reflects that. Blank is a truly unique dining experience that pays a well deserved homage to our local farmers and their exceptionally high quality produce.  So if you're looking for something a bit different this Autumn, Blank is definitely the place for you! But be warned, their bookings are filling up fast so you better be quick! 
The Dumpling Library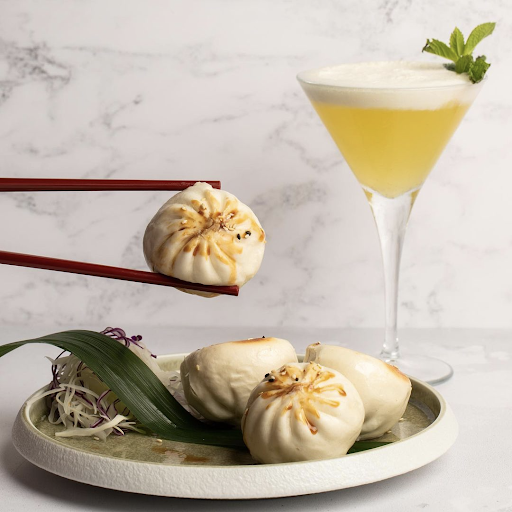 Next up, we have another newcomer! So, if different is what you're after then why not take a trip to the continent of Asia! Enter The Dumpling Library. This is the latest venture by Eddie Fung who also owns the delicious ZEN restaurants, so you already know this is going to be at least equally delicious and you'd be right!  The concept is designed around the typical cuisine you would usually find in home across China and other parts of Asia. But obviously the star of the show is the mouthwatering parcels of delight known as dumplings! Definitely try the rainbow dumplings for a true mix of flavours. Perfect for sharing!  But the delight doesn't just stop with the food. The Dumpling Library's cocktails menu hosts a wide variety of elaborate fruity cocktails that you'd be hard pressed to beat anywhere else in Belfast.  I went for the Pear Tree which is a mix of Stolichnaya Vodka, lychee liqueur, lychee juice and pear juice. It might just be my new favourite cocktail in Belfast! 
The Crafty Vintner Tasting Rooms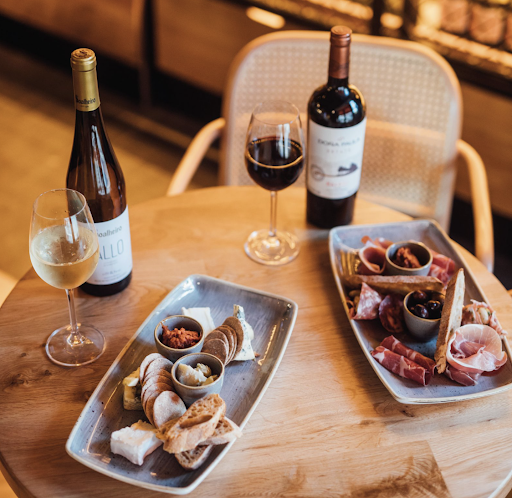 I don't know about you but my idea of an ideal Autumn afternoon is a forest walk through the fallen autumnal leaves before relaxing in front of a candle lit charcuterie and cheese board shared over a bottle of a delicious full-bodied red wine. And what do you know, The Crafty Vintner Tasting Rooms allows you to do just that!  This is the ultimate romantic day date location, I mean what's more intimate than sharing a platter of assorted meats and cheeses before you cheers to the perfect date!  What's also fun about The Crafty Vintner is that it allows you to carry out your own wine tasting. All you have to do is top up a card, slot it into your desired wine dispenser and wait. So if like me, you struggle to pick just one wine off the menu, this is perfect for you!  So there you have it! Our top three unique and interesting places to eat in Belfast this Autumn. So get your walking boots on, take a forest stroll and then sit back, relax and enjoy some delicious food in the city!    If you are just in Belfast visiting, our serviced apartments Belfast wide are the perfect option for dinner and a night away.