This October pubs across Belfast have been preparing for a weekend of ghoulish celebrations. After last year's lockdown, the 2021 Halloween festivities are in full swing with plenty of opportunities to get dressed up with your friends and enjoy some of Northern Ireland's best Halloween parties. If you are unsure of where to go this year, don't worry we have got you covered! We have created a list of the top pubs in Belfast this Halloween and how you can make the most out of your weekend. At Central Belfast apartments, we have a range of holiday apartments Belfast that are available during the Halloween break are in close distance to top pubs in Belfast!
Sunflower Comedy Club ha ha Halloween
This Halloween the Sunflower will be returning with their popular comedy club's ha ha Halloween performance. This year the finest up and coming comedians across Northern Ireland and the comedy pros will be performing their new sets or some skits they are currently working on. This is the perfect event to enjoy some laughs on the scariest night of the year with friends and family. Dressing up is encouraged and the best costume will be awarded the prize of an ice cold pint. The event will take place on Sunday 31st October at 7 pm. Tickets are £10.00 with a £1.01 Fee.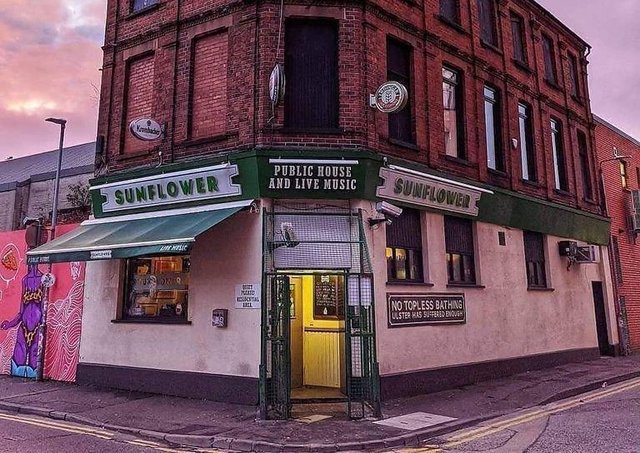 The Sunflower Bar – taken from their Facebook page
The Treehouse / Cabaret Supperclub Belfast
The Treehouse is returning this year with their spooky Halloween movie nights on their cosy, heated rooftop terrace. On 31st October they will be screening the cult classic The Rocky Horror Picture Show where you can dress up and sing along to the movie's hit songs. Ticket prices include homemade brownies, cookies, sweet treats, popcorn and more! Throughout the movie, you can also order food and drinks from their movie night menu. The event will take place on Sunday 31st October at 6.30 pm and will finish at 12 am. Tickets for the event cost £20.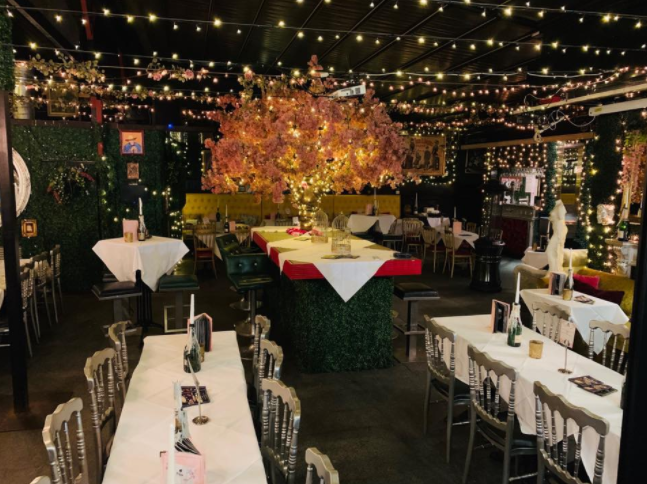 The Treehouse – taken from their Facebook page    
The Dirty Onion & Yardbird
The Cathedral Quarter is one of Belfast's most popular areas with restaurants, pubs, and vibrant street art. This Halloween The Dirty Onion & Yardbird, located in the heart of the Cathedral Quarter, will be hosting their popular Halloween Pooch Social. There will be live music and a fair selling Scooby Snacks and locally made products and accessories for your furry friends. If you are in a spooky mood you can also dress up your dogs to be in with a chance of winning amazing prizes, including an overnight stay in Bullitt, a £50 voucher for Purr & Mutt and a Little Wing meal for 2. This event will take place on Sunday 31st October from 1 pm – 5 pm with free admission.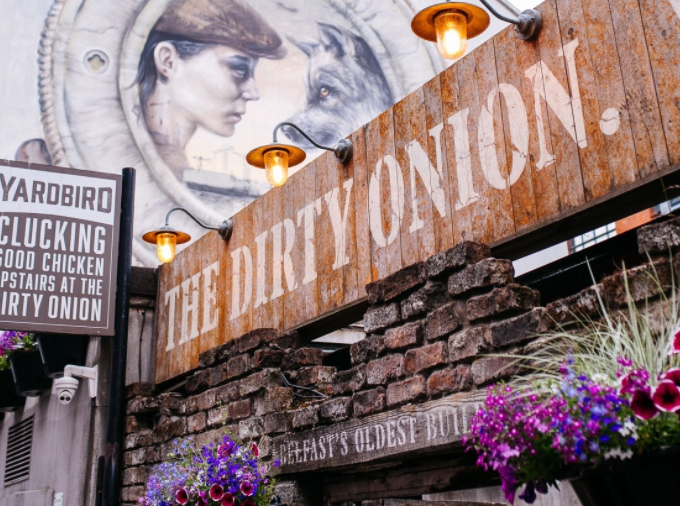 The Dirty Onion & Yardbird – taken from their Facebook page
Kelly's Cellars
Kelly's Cellars is one of Belfast's oldest pubs. Since opening in 1720, the bar has offered the people of Belfast an ideal, cosy place to drink a pint and catch up with friends. Kelly's Cellars has changed very little in 200 years where it still has most of its original features inside a d is filled with Belfast's history. So this Halloween why not pick up a stool, enjoy some of the best musicians that Ireland has to offer and share your favourite scary stories.
Kelly's Cellars Traditional Music – taken from their Facebook page
The Maverick
Throughout the month of October, The Maverick bar has been getting into the Halloween spirit by introducing a spooky cocktail called the Poisoned Apple. This is a sweet cocktail that is sure to bewitch you when it changes colour after stirring. The Maverick bar is opened 7 days a week and hosts a range of free entertainment, from movie nights to karaoke and drag queen shows. This Halloween why not take a walk on the wild side, dress up and spend your Halloween weekend in the heart of Belfast's Queer Quarter.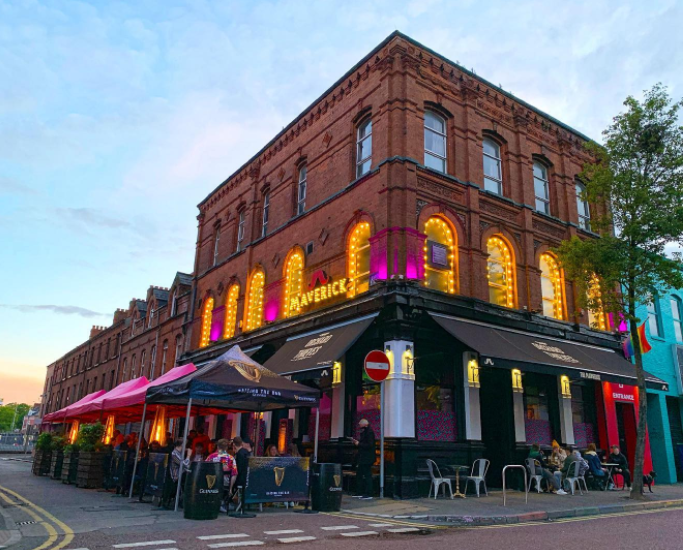 The Maverick Bar – taken from their Facebook page
Belfast has plenty to offer during the spooky season from live music, dress up competitions, spooktacular entertainment and lots of laughter. Why not pay a visit to our amazing city and visit the top pubs in Belfast this Halloween weekend. If you are planning on paying a visit soon, book into one of our serviced apartments Belfast that are in several great locations across the city and are within walking distance to some of Northern Ireland's best pubs.