Gone are the days in Belfast when dishes were simply "veganised", Belfast is quickly becoming flooded with great vegan and vegetarian options, the cruelty free dining revolution that is sweeping across the city is being met kindly by vegan and vegetarians alike and also creating a cult like effect, with successes such as 'veganuary' converting even the most stable meat eater.
Whether you have long term committed to this lifestyle choice, or your Veganuary went so well you've decided to commit recently (so many did – yay) , Belfast has a steadily expanding vegan offering and the people are raving about them on social media, so I thought I would give a list of the best of the best making up the Capital city – Our wee Belfast.
All restaurants listed on this page have good vegetarian or vegan dishes. Whether it's for breakfast, brunch, lunch or dinner; this is your vegetarian and vegan food guide to Belfast.
Woodworkers is situated in Shaftesbury Square in Belfast. An area that seems to be popping up with more and more vegan and vegetarian restaurants and cafes by the week. Woodworkers is attached to (part of)  a prized gem of Belfast – Laverys – so it's no wonder it's already a local favourite.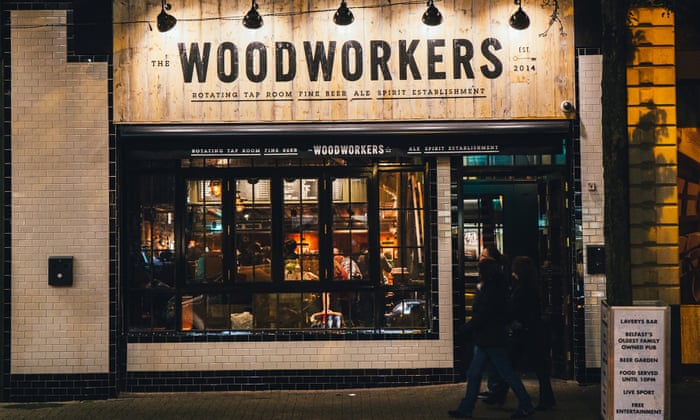 You can head down to woodworkers for a solo lunch and order a monster 'Sloppy Joe Vegan Burger'  that will tide you over until dinner (most likely beyond as their portions are huge) or you can grab a friend and split the vegan sharing platter while you treat yourself to one of their delicious tap offerings.
Indian food, the world wide, is renowned for its use of spice, and that saying that vegan food is bland doesn't apply to Belfast's vegan food in general, but most certainly here.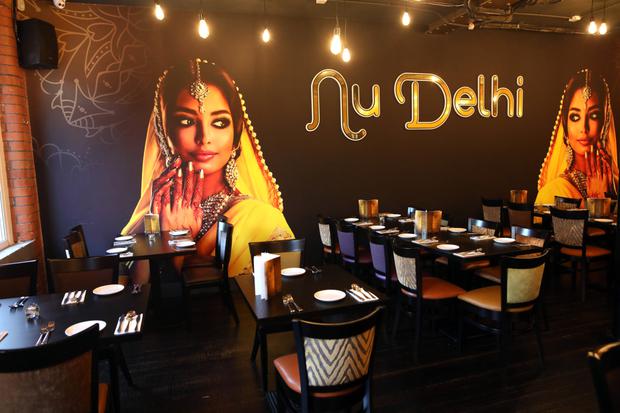 Arguably the best Indian in Belfast, Nu Delhi provides you with a contemporary, high end dining experience and the flavour experience of a lifetime. Chickpea and vegetable curry, naan bread that will change your life and cocktails to die for make this the perfect dining experience that is filled with flavour.
Vegan cheese on my pizza please. The answer to the prayers of vegan's Belfast wide. A lovely, stringy, perfect replica vegan cheese, that's delightfully stringy, melts like a dream and tastes like one too. With the selection of vegetables and fruits if you are on the 'Pineapple pieces, do go on pizza' team – you can create the pizza of your dreams as it is made in front of you in their wood fired oven that gives such an authentic feel to the relaxed atmosphere.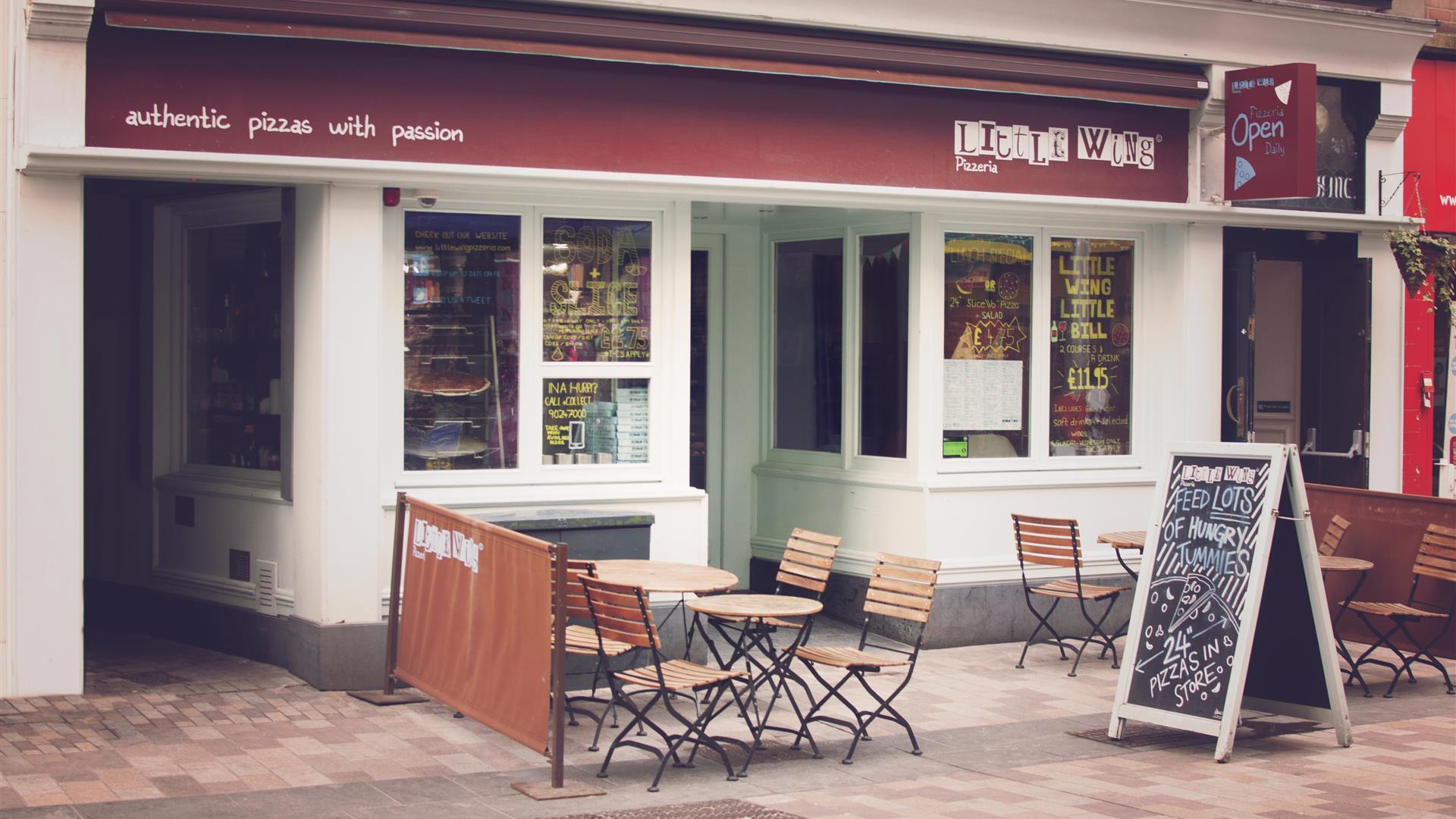 If this is your first time, you will absolutely be back. The best vegan pizza Belfast has to offer.
A transportation to the Middle East in the heart of the Cathedral Quarter. Here you can sit down (inside or out) and indulge your senses in the rich, delightful aromas that this cuisine is so well known for.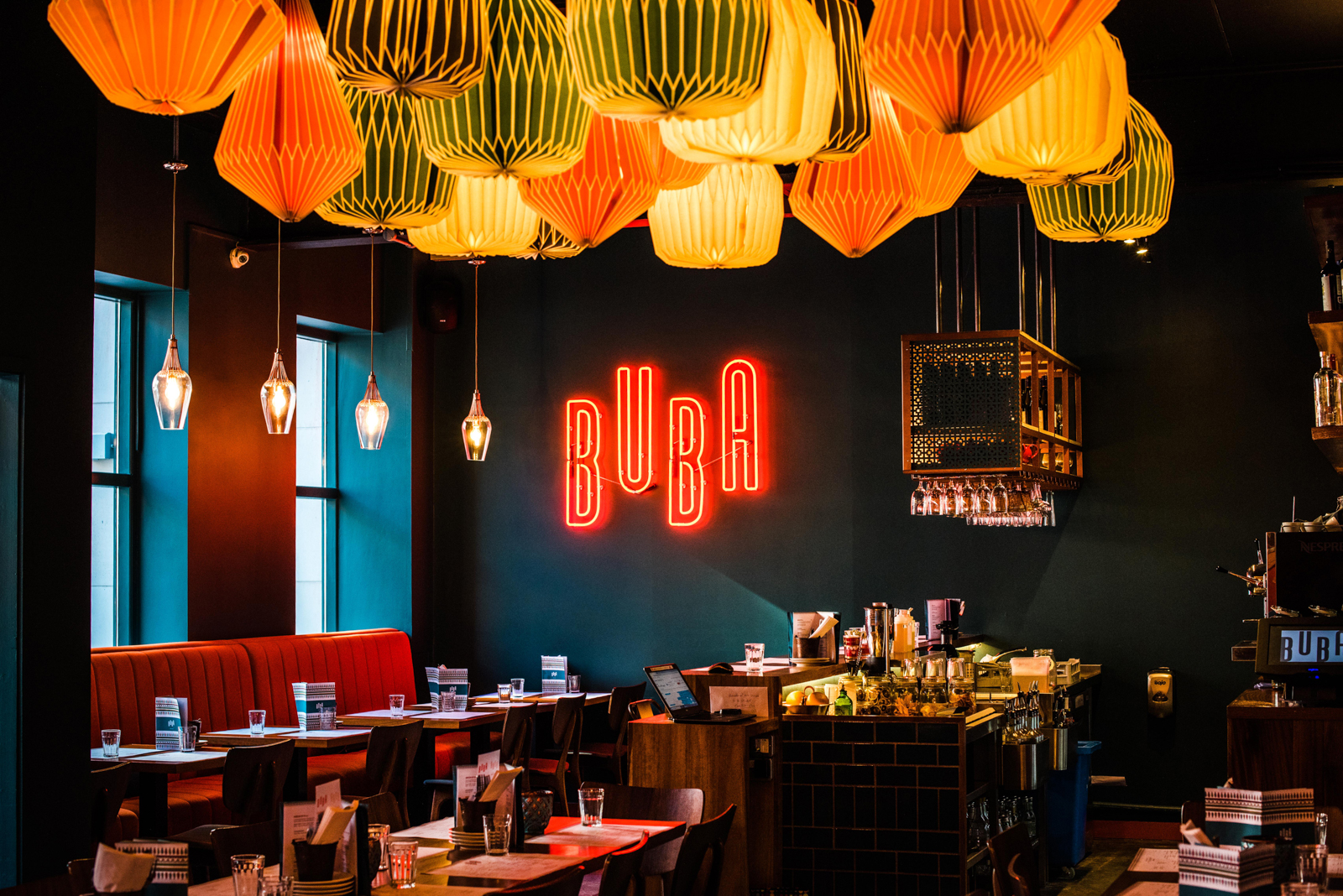 When I think of Buba, I think of stuffed vine leaves with a tzatziki dip or their falafels. The falafels here are so expertly crafted that I no longer classify them food, but as life changing – not to be dramatic – but it's true.
There are salad options like tabbouleh, fattoush or your classic Greek and flatbread options that are easy to tear, soft and delightfully warming – a sure comfort.
My trip to Morocco a couple of years ago was filled with tagine, buba hit the nail on the head with their roast vegetable and mixed bean tagine, transporting me back to the glorious sunshine and bustling market square.
Their vegan coconut rice pudding at the end – if you have room – with a specialty coffee is the perfect end to the experience that Buba provides. If you go, get ready to be transported to a different world through flavour.
Shu has been around for as long as I can remember, recently they have undergone a huge renovation and with a chef behind the wheel that has worked in 2 Michelin Star – this is not one to miss. Immaculate, a flavour experience and artistically delicious.
It did take Shu a while to catch on to the vegan/vegetarian bang wagon, but I must say that the caramelized onion puff pastry and exquisitely dressed salad with summer green vegetables I had the other night was outstanding. The staff at Shu are extremely well trained, making the experience relaxing and the new decor from their renovation is edgy, modern, sleek and just everything combined into one – a solid 11/10 for Shu. 
My advice here would be to book ahead – they are in high demand.
Bangkok arrived in Belfast with this Asian twist cuisine inspired by the owner Now – from Bangkok. I can't write about everything on the menu and I genuinely can't decide between all of their OUTSTANDING options, so my advice would be, if you like Asian cuisine – GO, just go!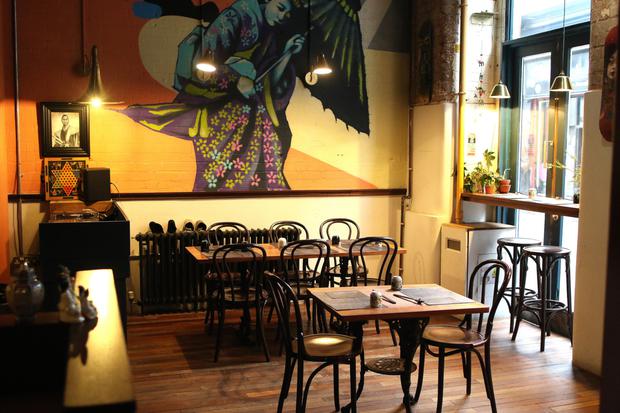 Also they are hosting a pop up in Portstewart this summer, I am 100% feeling a road trip to sample Jumon with a view.
Belfast is coming down with vegan options, and I am NOT complaining about it. If you are in Belfast, you really are in for a treat with the food scene and if you are staying in one of our apartments, even if you do nothing else during your stay, you will not soon forget the food, the scenes and the comfort of your stay in our wee city.