Okay, so we might be biased, but Belfast is one heck of a city!
Sure, when it is bleak and grey the locals might complain just like anyone else, but Belfast is a city of colour, light and spirit – even on those dark and dreary days. From its iconic yellow cranes and cobblestone streets, to views across the city from the top of Cave Hill, it is packed with opportunities for the perfect Instagram-worthy snap.
The best part about Belfast? It's compact! Most of these places are within walking distance; your feet won't fall off trying to accomplish a photo-filled tour of the city.
People don't just go on a city break to find the best bars and restaurants anymore. They go for photos. I've chosen the very best 'instagrammable' spots in Belfast for this guide – fifteen attractions and secret finds to inspire your feed.
1. Cathedral Quarter
How could this not be top of the list?! When wandering around the creative and cultural heart of Belfast, Instagram is calling you to capture all it has to offer. Commercial Court is located in the buzzing heart of Cathedral Quarter. Its cobblestone streets, umbrella 'roof' and flower-lined red brick buildings make up it's stunning aesthetic appeal. The perfect place for a selfie with a pint! Also a great pitstop if you get thirsty on your tour.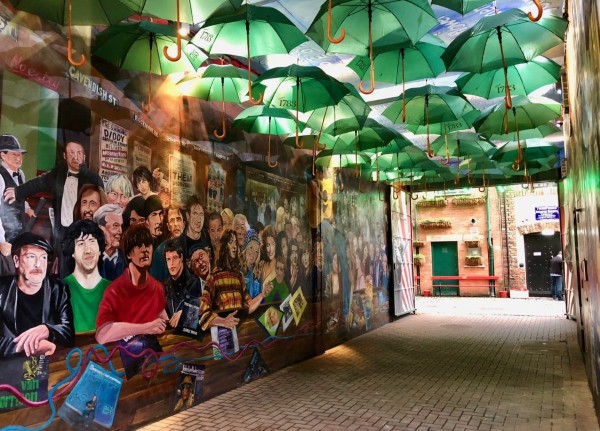 Duke of York Courtyard of Murals
Photo Credit: Velvet Escape
Pubs and Restaurants galore, the famous St Anne's square is home to some of the best the city has to offer. From the oriental-inspired décor of Zen to the dark and moody booths of Coppi, these restaurants serve up the perfect photogenic setting as well as delicious food. The square is all centred around the Romanesque style cathedral that began construction in 1899. Who could resist a photo beside those columns?
Photo Credit: @ulstersnapper
Botanic Gardens is an oasis is the heart of the Queen's Quarter of Belfast. It has something for everyone: tropical palm house; giant bird feeders; a rose garden; an alpine garden; mature trees; flower beds; sculptures… You get the picture! It is an Instagram dream – especially in the summer sunshine. Best of all? It is free to visit!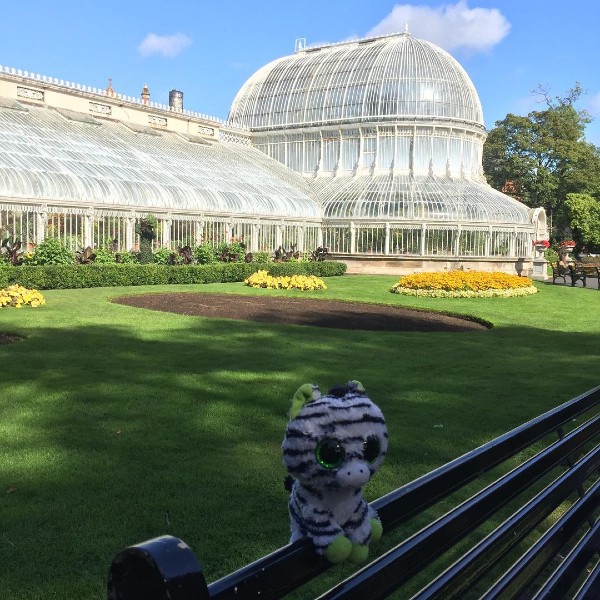 PhotoCredit: @m.rowney_shenanigans
The Crown, formerly known as The Liquor Saloon, is an iconic Belfast gem from the Victorian era. It was one of the mightiest Victorian Gin Palaces in the city, with so many original features, including gas lighting and booths. While you're there getting your shot for the 'Gram, why not get another pint of the 'Black Stuff'?!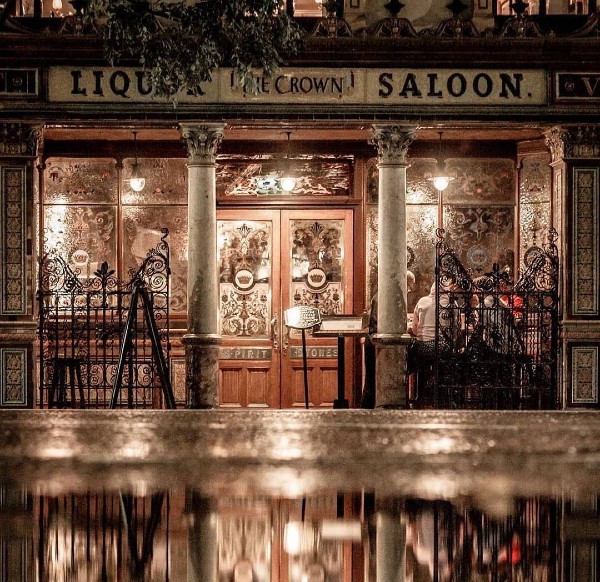 Photo Credit: @boutyeh
Ollies nightclub, situated in the basement of the five-star Merchant Hotel building, is the old bank's vault converted and it oozes as much opulence and luxury as it's upstairs neighbour. Currently closed due to the Covid-19 outbreak, Ollie's, Belfast's most exclusive nightclub, is eagerly awaiting the announcement to reopen it's granite walled intimate space, to once again offer world-class DJ's and cocktails. It is an all encompassing club experience that is sure not to disappoint.
Photo Credits: @Olliesbelfast
6. Bittle's Bar
Belfast's very own Flat Iron building! A curiously shaped bar located in the bustling Victoria Square, Bittle's was founded in 1868. It was previously named 'The Shakespeare' due to its theatrical clientele.
Bittle's has a wide selection of local and international draught and bottled beers, and famed (correctly so) for its elaborate whiskey collection. There is something for everyone! Enjoy a sip or two and be sure to grab a couple of snaps in the triangular, eclectically decorated interior.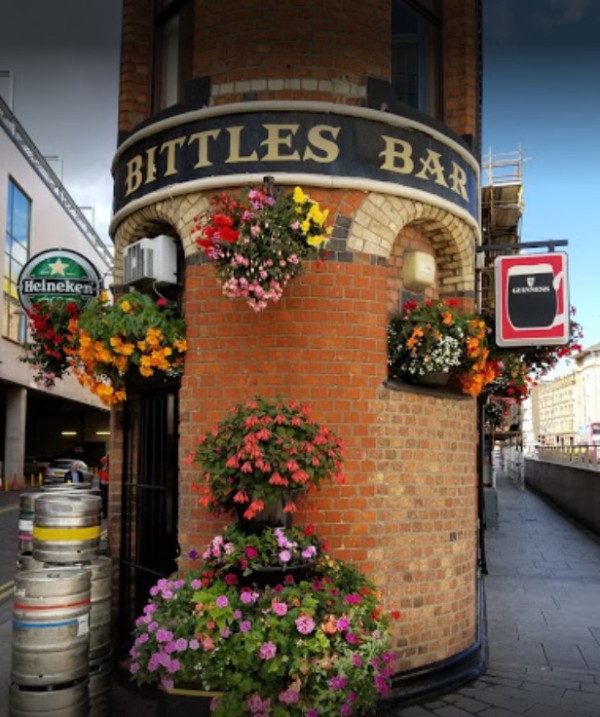 Photo credits: @giraffehk
The quirky interior here is sure to impress with its decadent mirror and flower-filled ambience. The upstairs bar of AM:PM is home to a magnificent indoor cherry blossom for you to enjoy while you sip on some of the best cocktails in town. Remember to stop by the 'boujee bathroom' for an enviable Insta snap!
Photo Cred: @chloe_mahood
Belfast is a haven for international artists flocking in and hoping for a chance to add to our never ending flurry of art filled streets. @dannisimpsonart, an incredible artist who now calls our city home, is one of the many adding to our city's colour and joy with her vibrant and inspiring masterpieces. Get your timing right and you can be the first to grab your photo in front of a newly-finished piece.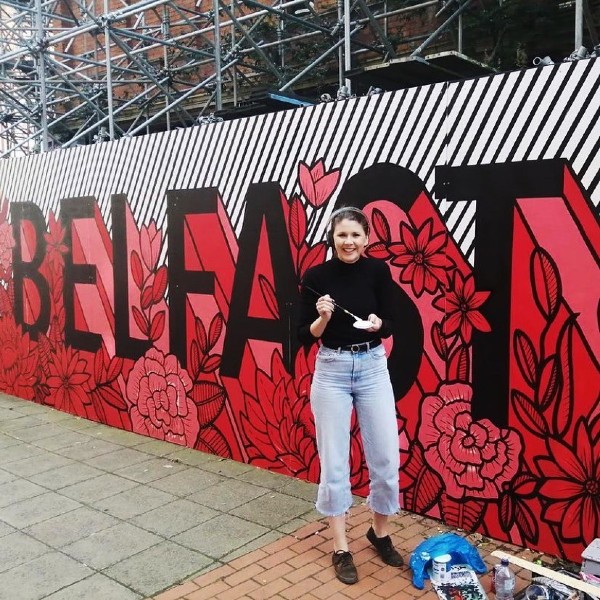 Housed on the tip-top of The Grand Central Hotel is The Observatory. On a good day, you can see across the city the whole way to Scotland! Being Ireland's tallest building, it has uninterrupted panoramic views that make for the perfect backdrop. How many of our landmarks will you be able to spot and snap?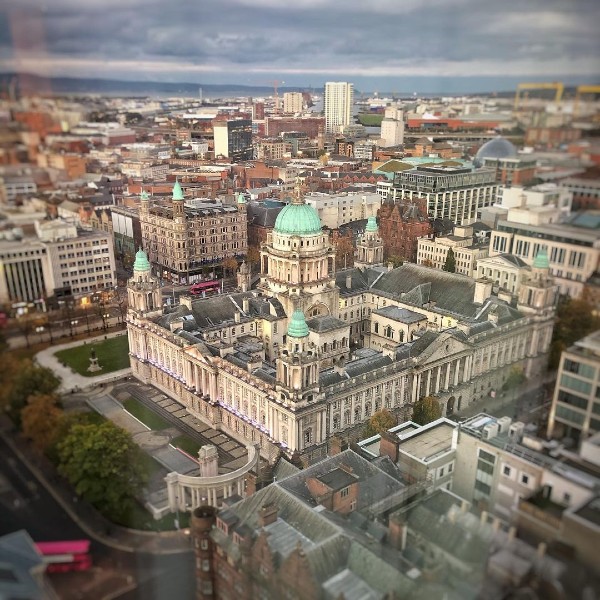 Photo credits: @davymacinsta
10. Helter Skelter
If you are visiting Belfast in the winter (which by the way we highly recommend) you'll be lucky enough to enjoy our Christmas Market. The city truly comes to life and at night is lit up, quite literally, like a Christmas tree. You'll also see our beloved Helter Skelter standing tall and proud. This shot is the most sought after festive photo – can you recreate it during your visit?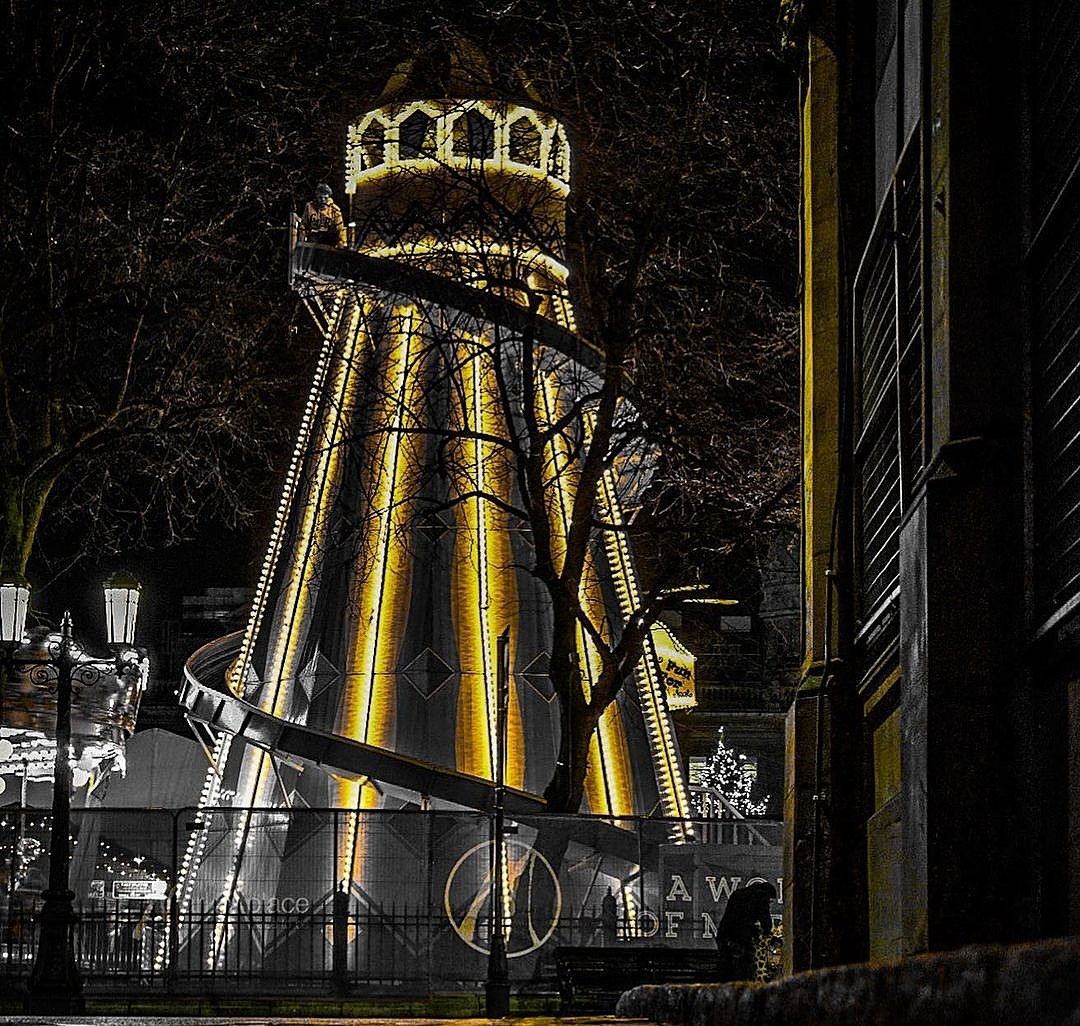 Photo credits:@mark.quinn.1990
There are an abundance of photo opportunities along the winding, tree lined path to the top of the Cavehill. From mysterious caves to that breathtaking view spanning the entire city and beyond at the top, it won't disappoint. An additional bonus is Belfast Castle situated at the bottom of Cavehill for another impressive snap to add to your collection.
Photo Credits: @boutyeh
12. Victoria Square
Right at the top of Victoria Square is The Dome. From here, you can see an array of Belfast's attractions and points of interest, such as the Harland and Wolff Cranes and Cave Hill. It is an architectural gem and if you want to get a spot of shopping done on your way through, there really is no better place.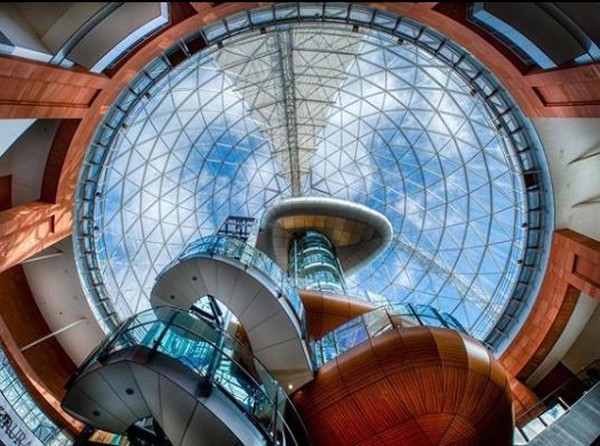 Photo Credit: @victoriasqbelfast
13. The Big Fish
What city is complete without a 10m (32ft) Salmon? Commissioned in 1999 to celebrate the regeneration of our River Lagan. Each scale (tile) of the fish depicts a scene of Belfast's history. The fish contains a time capsule storing information, images and poetry from the city. Whether you want to get a selfie with a giant fish, or discover the history through the scales, the big fish is something to see.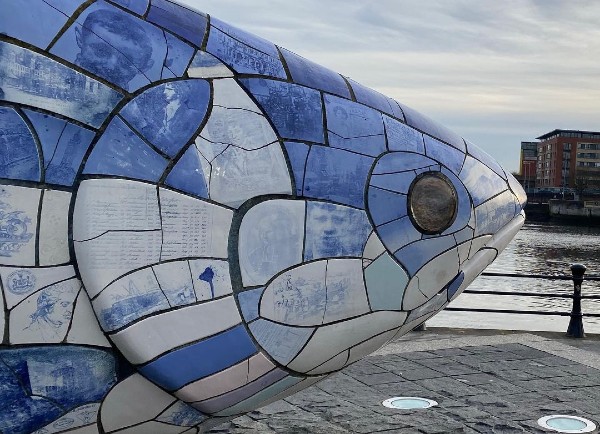 Photo credit: @simon.the.traveller
This impressive building's angular design recalls the shape of the ship's prows. Locals have nicknamed it 'The Iceberg' due to the appearance and design. Come and see for yourself and you will not be short of a picture opportunity. You'll even see our iconic cranes at home in the shipyard that built the Titanic.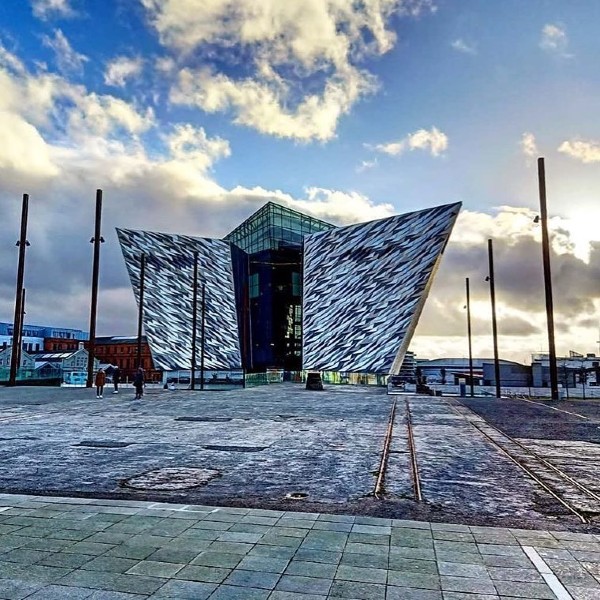 Photo credit: @titanicbelfast
Last, but certainly not least, if you need somewhere to stay after a day of capturing the sights of Belfast, our self catering apartments are the perfect place. Quite Instagram worthy themselves!
All of the attractions might not be open or attracting the thousands of visitors that they usually do, but they are awaiting the anticipated return, and when they do, we are here to welcome you to Central Belfast Apartments and happy to help send you on a journey through our beautiful city to remember. In the meantime, they can be photographed, enjoyed and the walks as well.