The Boxing Day Sales in Belfast is one of the key shopping days for bargain hunters across Northern Ireland. These sales usually take place on 26th December, however some retailers begin their Boxing Day and January sales the week before Christmas. Although there are still a few days until these sales begin, it's a good idea to plan ahead if you are looking for a bargain on clothes, homeware and tech goods. The here at team at Central Belfast Apartments have made a list of the top places to visit during the sales and their opening times to make your shopping day out a whole lot easier.
The Next Sales
The Next Boxing Day sale is one of the most anticipated shopping events of the year. They attract thousands of people every year, with many queuing outside their local Next stores at 5am. Whether you want to update your wardrobe, stock up on some essentials for your kids, or you want to spruce up your home with new furniture, this is the Next sale is the perfect place to get a bargain. In this sale you can get great discounts on clothes for women, men, babies, kids, homeware and furniture. This sale will take place at your local Next store on Sunday 26th December at 6am. You can search for your local store here.
Shop and Stay in Our Serviced Apartments Belfast
Victoria Square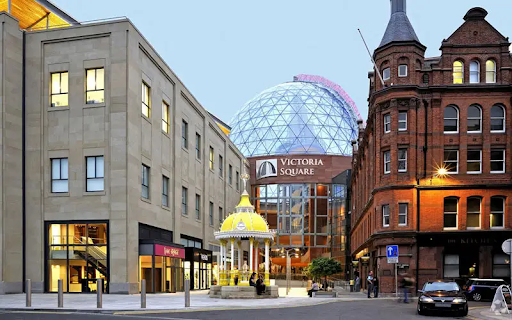 Victoria Square is one of the most popular shopping complexes in Northern Ireland, with over 70 shops, a number of restaurants and the Odeon cinema. Victoria Square has a number of popular shops, including New Look, H&M, River Island, Ted Baker, Tommy Hilfiger, and so much more. You can check out their full range of shops here. 
There will be plenty of great offers on clothing for women, men and children, or if you would prefer to get some new decorations for your home there is something to suit everyone. For many of the shops the Boxing Day sales was a virtual event last year where their offers were solely online. However, this year shoppers can now visit their stores in person and bag some fantastic deals and offers. This year Victoria Square will open from 1pm – 6pm.
Castle Court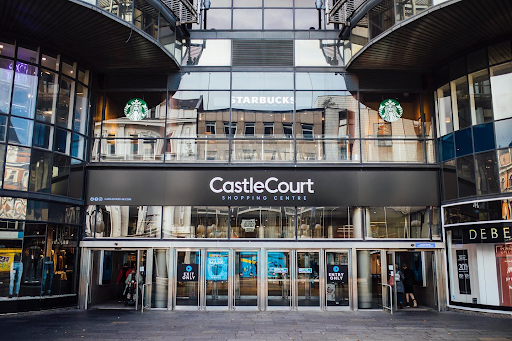 Castle Court is one of Northern Ireland's third largest shopping centres in Northern Ireland. Here you can find a large range of high street and independent shops, selling clothing, homeware and gifts. Their stores include Argos, New Look, BPerfect Cosmetics, Matalan, Yankee Candle, and so much more! There is also a food court and family friendly services where Boxing Day bargain hunters can rest their feet and grab a bite to eat after a busy day of shopping. This year the Castle Court Boxing Day sales will begin at 1pm and finish at 6pm.
Shop and Stay in Our Serviced Apartments Belfast
JD Sports
On November 20th JD Sports opened a brand new flagship store in Belfast, located at Castle Place. This is the perfect  store for sportswear fans who are eager to pick up some bargains. On Boxing Day JD Sports offer some great discounts on their clothing and footwear, from premium brands such as Nike Adidas, Puma, and more. This is the perfect time to update your gym wardrobe with some of the top brands on the high street.
Why not make a day out of your shopping trip by staying in one of our serviced apartments Belfast where you will have more time to explore the city. You can find our apartments in a number of great locations across the city that are within walking distance to some of Northern Ireland's top pubs and restaurants.